This blog post is by Zedi's Chief Operating Officer, Clement Gaudet
In today's business environment, the competition for talent is fierce. Executives are challenged with providing resources for their businesses and are considering alternatives to filling their needs with staff. The evolution of outsourcing options has broadened, and makes it possible to meet staffing objectives by augmenting their employee base with contractors or managed services.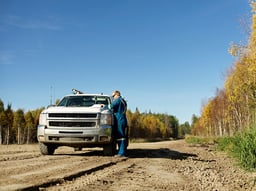 Adding contractors to augment staff has long been accepted in many corporate shared services such as information technology, contact center, finance, accounting and human resources. The benefits of these arrangements now also apply to production operations and full service contract management providers, making it easier than ever to find labor on demand.
Why oil and gas companies choose to increase their staff using contract operations management:
Increased production requires more manpower immediately
Specific skills are required
Projects are short term
Talent is difficult to recruit due to the location
Budget policy limits the employee head count but able to charge to another line item
Capital expenses may be reduced
Training time and costs may be reduced
There are several factors to evaluate when making the decision to use contractors verse staff. Many of these factors will depend on the organizations internal maturity in the areas of:
Human resources
Contract management
Project management
Legal
Costs
Advantages of Contract Operations Management
Adding contractors once the need has been identified by the business is relatively straight forward. Regardless if this is for temporary or long term projects, the advantages include:
Quality – experienced qualified personnel
Speed – the number of positions can be quickly filled
Risk – qualified personnel reduces the risk
Ongoing management – replacements, vacation coverage, payroll are all managed
Security – confidentiality agreements are in place
Safety – management of occupational health and safety as well as other certificates
Control – companies retain control of the day-to-day work as contractors are usually directed by in-house employees
Using a contract operations management company to provide contractors avoids the government assessing long term contractors as defacto employees
Disadvantages of Contract Operations Management
However, there are disadvantages as well:
Training – the organization will have to invest time and money in training the contractors on the particular methods, processes and tools to be used. This may not be significant if the contractors are experienced and bring knowledge to the table.
Resource centric – the organization is getting the resources it needs but each is primarily performing based on their individual outcomes as their continuance is based on individual contribution.
Difficult to justify – organizations sometimes find it difficult to compare contract costs to fully loaded employee costs. Many costs of having employees are hidden.
There is a perception that cost is a disadvantage to outsourcing production operations. When the organization takes into account the costs of staff, it is less expensive to outsource personnel.
Consider the following costs:
HR staffing
Payroll staffing
Insurance
Basic training
Day to day management
Replacement of staff (recruiting)
Vacation coverage
Benefits costs
Case Studies
In many cases, there is not enough internal staff to meet the growth objective of the business or it is a remote region where staff is difficult to acquire. Hiring individual contractors to meet the needs of the business results in the expenditure of time, effort and money to manage a large number of third-party service providers. The management of many individual contractors is often difficult as each contractor is a company onto themselves with their own processes, skill levels and ability to manage their business.
A professional service provides a consistent processes for financial and for management of individual resources for the long term. Many companies have benefited from hiring a contract operations company who provide the management of the third-party service providers resulting in an effective operations strategy for the company.
Large Multinational in Remote Region
In Alberta, there is a fast growing oil and gas producer in the Western Canadian Sedimentary basin whose long term business strategy includes aggressive drilling, adopting advanced completion techniques and enhancing returns by focusing on operational and cost efficiencies. Currently producing around 70,000 boepd, the company expects to grow 50% over their previous year's production.
One of the key tactics of growth includes partnering with a contract operations management company to provide all of its contract operators throughout the basin. This has resulted in the mobilization of a significant work force to meet the needs of the company. The benefits that they have experienced include; fast deployment of operators, less payroll and overhead costs, and better management of safety.
Small O&G Company
A small O&G company with operations in British Columbia has no staff in BC and few contacts in the area. Furthermore, the small operation does not justify the costs of full time staff, but some daily monitoring and maintenance is required to meet their production and environmental requirements.
The O&G company had difficulty with managing a single contractor on the job so they switched to a contract operations management company who provided qualified part time staff and also manages replacement staff to cover time away such as vacations. The benefits that they experienced include; coverage for the year, local experienced staff, lower costs, environmental compliance, safety compliance and reporting.
In Summary
Deciding to staff up or to use contract operations requires an organization to look at:
The operating model in the area
The internal maturity of the organization
The knowledge requirements of the job
The occupational health and safety as well as environmental requirements
Evaluating the pros/cons of the staff verses contractors verses using a contract operations company
Evaluating the ability of the contract operations company to supply the personnel and expertise required
Setting operating procedures for the area
It is likely that investigating the benefit to change from a staff only model to a model which uses a balance of staff and contract or to fully outsource managed services would benefit your company. Speak to Zedi about assistance in making the best decision for your company.

---
As COO, Clement Gaudet is responsible for the commercial production and delivery of all products and services of the company. Clem is also responsible for the direct oversight of our Field Services. He brings over 20 years of experience in operations management, data communications, research and development.
---