Let's say you have your electronic flow meters (EFMs) on the Zedi Access "island". On another "island" called Zedi Lab Solutions, you have all your gas compositions. How do you upload your gas compositions into your EFMs? Easy: Zedi Composition Management (ZCM) is the bridge connecting your EFMs to their gas analyses.
Use ZCM to link your EFM on Zedi Access to a sample point on ZCM. When that sample point on ZCM receives an updated gas composition, click Apply to upload the gas composition into the EFM. No need to send anyone to site and manually enter the gas composition into the actual EFM.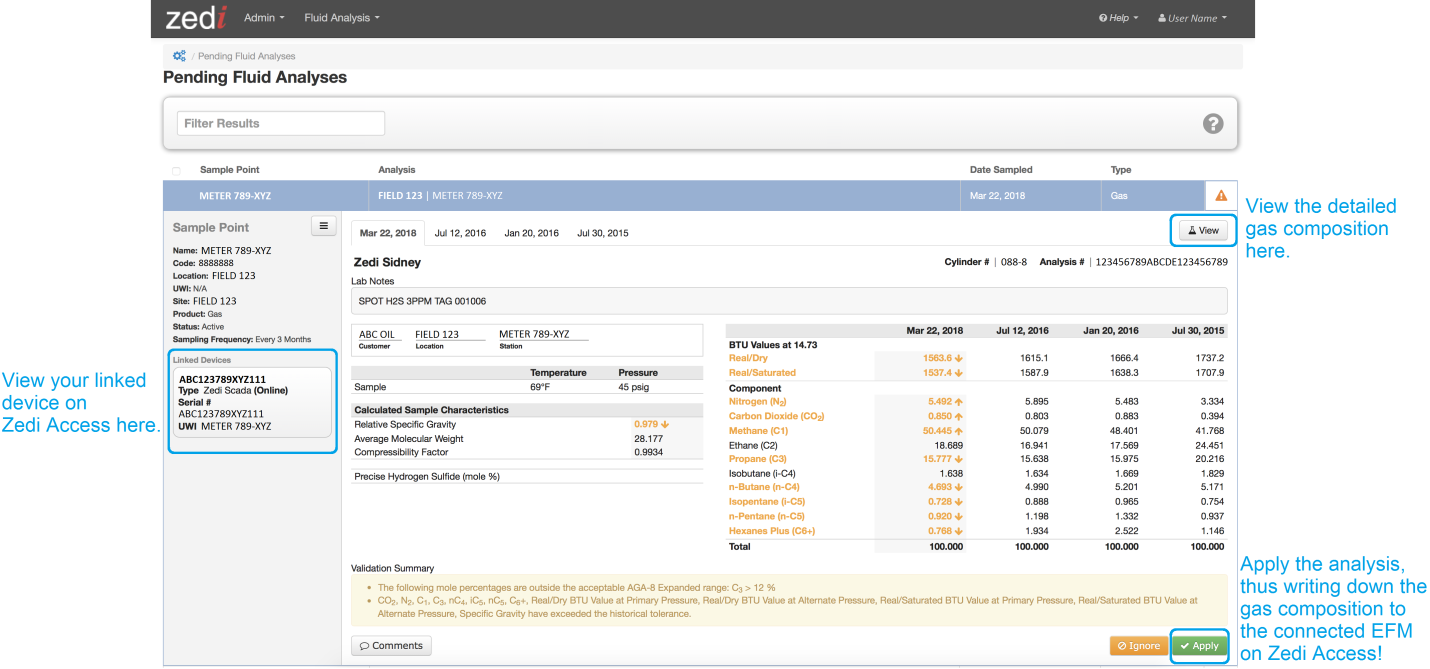 And don't worry about the security of your data. We take your data security and availability seriously and we are dedicated to effectively managing risks to our cloud platform and infrastructure, ensuring the confidentiality, availability and integrity of the systems and related data. For more information visit our Information Security page.
These are just a few of the numerous features available on ZCM that would help you manage your fluid analyses. Visit us at the ASGMT this September to hear me speak about ZCM or book a demo today to learn more about it!