Recently, several of my Riverton, WY team members and I had driven to Farmington, NM to help set up the new Zedi office there. When a new tech for that office needed a fully outfitted calibration truck for his first day on the job—before that office's trucks had been delivered—there was only one thing to do. Collect the equipment he'd need for the day and put it on the company truck I'd driven down in.
Even if it meant I had to walk back home.
As it turned out, one of the IT guys from my area was driving back the next day, so I saved a lot of wear and tear on my work boots. Whew! But going the extra mile (or 601 miles in this case) is all in a day's work for us as we help our clients get the field service they need, when and where they need it.
In a wide open state like Wyoming (not unlike other oil producing areas) some days it seems like we can't get everything done.
But we pretty much always do get it done because we carefully schedule and prioritize so we can do everything safely and professionally for the benefit of our customers.
Our main jobs are gas meter calibration and repair, gas analysis, troubleshooting communication devices for remote monitoring (Zedi's or the customer's), and collecting meter charts. My favorite part of the job is solving the tough issues. I love problem solving—thinking through the process to understand what needs to be done. Even if that involves the possibility of walking home.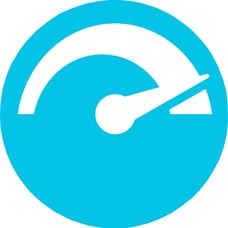 I think our customers appreciate that willingness to tackle challenges. They know they can trust us to take responsibility and see it through to the solution, keeping them in production as much as possible.
Let's put it this way—we do not consider this a 9-5 job. Whether the sun's coming up, going down or long gone for another hemisphere, we're available as needed.
Which means our families are also on board with us being on the phone or in the field at any hour. That's one thing we mean when we talk about the oil field family. Have a question? A challenging problem? Bring it on. At every Zedi location, we're totally ready to dig in and find your solution!