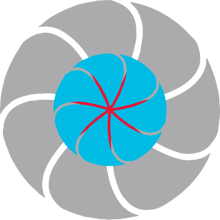 Crystal clear, high resolution scans produced with Zedi technology
Highest amount of detail to empower you and your decision-making. Chart integration services include estimates, prorated volumes, and reports explaining downtime and metering problems.

We don't merely process your charts; we analyze them to verify the data for potential errors, in an effort to reduce the amount of re-work you have to do. We also assign dedicated customer service representatives to each account, who provide personalized service to your organization to help you meet your deadlines and requirements.
Accurate, highest resolution scanning and lossless compression
Proven technology to adjust for pen lags and arcs on the most difficult plunger lift charts
Dedicated customer service representative to help you meet your deadlines and requirements
Wide variety of monthly reporting options
Easily integrate with field data capture applications
Easily view reports, charts, meter info and historical data - Anytime, anywhere with Zedi Access

Keep Go-ing... with Zedi Go
Mobility to the power of our market leading platform