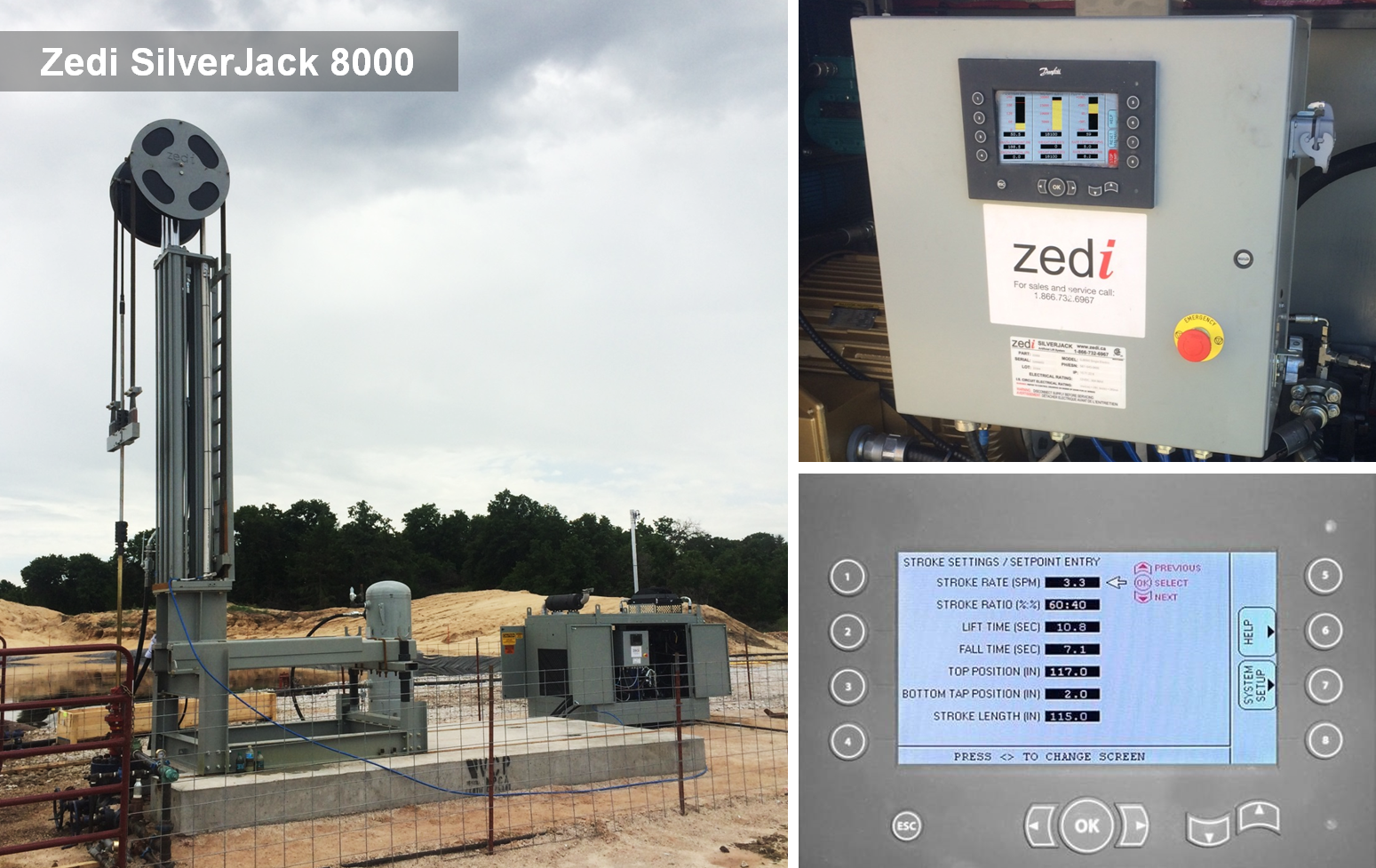 Integrated with a powerful optimization controller and a flexible data management system
Remotely detect, alarm and resolve many common problems encountered with conventional downhole rod pumping equipment. Built-in optimization that give you the flexibility to quickly respond to changing flow dynamics. The result is an intelligent artificial lift system that maintains peak efficiency.
Pumping parameter changes to stroke length and speed on the fly with Zedi SilverJack Optimization Service
Precise monitoring and trending of rod loads, position and velocity, quickly detects and notifies team of issues

Quickly adjust stroke parameters and receive real time data to optimize production

The system allows for flexible life cycle programs by first installing a Zedi SilverJack 8000 during a well's high producing stage, and replacing it with a Zedi SilverJack 6000 at a well's low producing stage without compromising optimization capabilities.

Knowledgeable and experienced Zedi Field Technicians will install equipment onsite, provide maintenance and repair services, and respond to technical inquiries. Customer Care and Optimization Service experts are available 24 hours day, 7 days a week.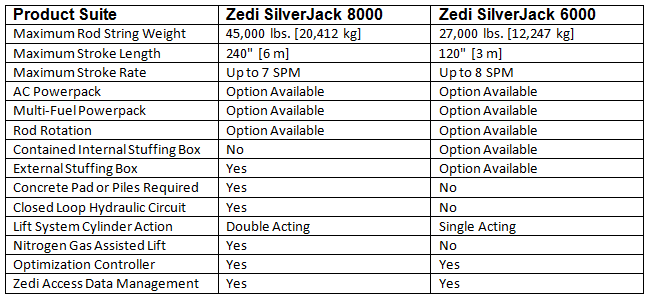 For more information, click here to contact an expert.



Keep Go-ing... with Zedi Go
Mobility to the power of our market leading platform