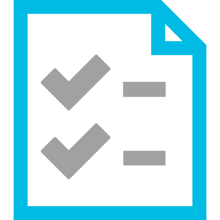 From start to finish you can depend on the Zedi for fast, and accurate oil, gas, water and soil sampling analysis on time, every time without any hassles.

Organized and on-time from start to finish
We offer the expertise, quality and speed you need, handle it all for you; from start to finish and always on time!
Scheduled Samples

Your samples will be scheduled, followed up and made sure every aspect of them happens smoothly, timely and accurately. We also handle special projects like Flash Liberation Studies, Vapor pressure testing, and soil samples with ease.
Knowledgeable and Organized

Our team of Chemists, PhDs, and Analysts are all backed by some of the most organized people you'll ever meet to completely ensure all your samples are accurate, organized and fast. They provide you with a complete understanding of the purpose of requested testing, and the right solutions to meet your needs, or regulations.