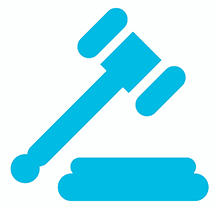 Meet Flare Testing Regulations
Our certified emissions testing technicians in North Dakota (and beyond) provide EPA M-22 Flare Testing for producers, as well as full service emissions testing for water, soil, oil and gas testing.
EPA M-22 Flare Testing is a simple procedure that determines the total time an industrial activity causes visible emissions. Fugitive emissions are non-stack emissions that escape during material transfer, from buildings that contain the process, or directly from process equipment. Some examples include dust from unpaved roads; dust from grinding, crushing and sandblasting operations; and dry material loading or unloading.
Some emission standards require that you minimize any visible emissions from your process. EPA M-22 Flare Testing is one method used to make sure the process and any emission control equipment are operating properly and are not generating excess emissions.
EPA M-22 Flare Testing can also be used for visible emissions from stationary sources such as smoke stacks if there is such a requirement in the applicable emission standards.

EPA Section 114 Request