Lab, Measurement, Field and Artificial Lift Services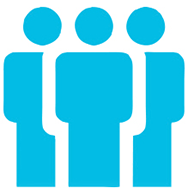 Loaded with safety
Backed by technology
On and Offshore Expertise
Shell Certified
Rigid standards with proven methods combined with fully inspected equipment, and an expertly trained, safety-certified team. Speed and accurate measurement services give you laser focus to bring your profit margins higher.

We do it all

We understand the value of your time, and profitable production is the top goal. Our project managers coordinate all aspects of sample collection and testing. Our certified experts can handle all your testing needs with the latest equipment and processes for testing oil, natural gas, water, and soil.

We do it everywhere

Nine physical lab locations with field technicians spread across ten states makes Zedi your one stop shop for all sample collection, testing services and hydrocarbon analysis.

We do it fast

We provide test reports in fifteen minutes from the time we arrive on-site, and e-mail you the reports from the field. Our chemists have streamlined every step to process samples accurately and quickly to provide test reports in days, not weeks.
Oil and gas Measurement experts make the difference

Zedi measurement experts span the North American landscape from the Gulf of Mexico, to Midland, to the great cold in North Dakota, and everywhere in between with 28 office locations and labs. That great span across thousands of miles brings out the very best in our team.
When it comes to your field trust matters

Not only is our collaborative culture built upon sharp, laser-focused minds filled with PhD's, Chemists, and Engineers with the most amazing 'will-do' attitudes, but when it comes to supporting efforts, teamwork and solving problems for our customers - team Zedi makes magic happen; we are explorers. Our team explores every possible option of increasing your productivity, profitability and sustainability.