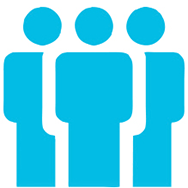 Full life cycle well support
We're with you every step of the way! From gaining access to remote sites in any terrain, s
ite design and construction, c
omplete flow operations, all the way to r
esponsible abandonment.
Safe, qualified and knowledgeable personnel
Decades of experience in an operating range from a single well battery to complete management of field operations all backed by our extensive knowledge and innovative technology solutions. Reduce labor costs, liability and time involved in acquiring skilled and dependable personnel.
24/7 monitoring and response service
With Zedi Control Center, your automated wells are remotely supervised, controlled, and properly alarmed at the fraction of the cost of an operator's time. Quickly get the information you need while our specially trained experts handle the rest.

Expertly trained

Cost flexibility

Best in class operations

Maintenance professionals

Loaded with safety, b

acked by technology