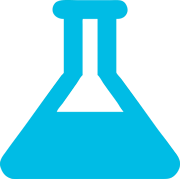 Lab service experts, backed by market leading technology enables our customers to meet demanding objectives
We do it all

We understand the value of your time, and profitable production is the top goal. Our project managers coordinate all aspects of sample collection and testing. Our certified labs can handle all your testing needs with the latest equipment and processes for testing oil, natural gas, water, and soil.
We do it everywhere

Nine physical lab locations with field technicians spread across ten states makes Zedi your one stop shop for all sample collection and testing services.
We do it fast

We provide test reports in fifteen minutes from the time we arrive on-site, and e-mail you the reports from the field. Our labs are streamlined to process samples accurately and quickly to provide test reports in days, not weeks.

You're invited

We invite you to visit our labs, view our on-site testing vehicles, and allow us to do comparison testing. We know you will be impressed with the ease of doing business, convenience, and the speed of your test results.