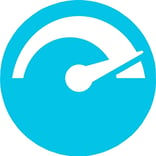 Well site maintenance and testing, backed by technology
60 years of field excellence with knowledge of local challenges in production operations and field maintenance, complete with mobile and onsite Lab Solutions for your well site - all backed by technology. Rigid standards with proven methods combined with fully inspected equipment, and an expertly trained, safety-certified team. Speed and accurate results for onshore or offshore give you laser focused abilities to bring your profit margins higher.
Coriolis meter calibration

RTU (Remote Terminal Unit) data collection

Meter installation, maintenance and repair

Electronic meter installation, calibration and maintenance

Chart recorder calibration and maintenance

Liquid meter calibration and maintenance

Procuring gas and liquid samples and laboratory analysis

Telecommunications installations and maintenance both cellular and satellite

AVO/0000 site inspections

M-22 flare emissions inspection

H2S and vapor phase testing

Mobile TVP (True vapor pressure) testing on liquid hydrocarbons

Flare data logger downloads


Third party witnessing

Field discrepancy & balance

Mobile hydrocarbon sampling

Mobile true vapor pressure testing



Fully inspected equipment & safety-certified team
Upstream or downstream, collecting samples, performing scheduled field calibrations, or collecting electronic data from local RTUs, we ensure smoother wellsite operations by identifying potential errors and protecting your data.
Save on labor costs

Timely measurement of data

Complete nationwide team