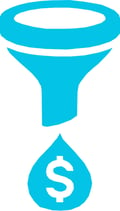 Industry leader in Coriolis proving

Turbine meters, gas and liquid

Positive displacement meters, gas and liquid
We can prove, validate, and calibrate your meters to ensure optimal measurement, backed by technology
We prove in our controlled, indoor environment. Consistent, replicable temperatures month over month, removing outside conditions from the testing variables. Over two decades of operations, our facilities and trained technicians have set the industry standard for proving results.
Liquid Proving
3/8"-6" Turbine Meters

2" - 4" PD Meters

Flowrate from 3 GPM-550 GPM

10 BPD - 18850 BPD

42 Gravity at 60
Gas Proving
1" - 4" Turbines & PD Meters

200 ACFH - 10,000 ACFH
When the economics and dynamics of a well don't allow for meter swap outs, our measurement technicians provide onsite meter proving and validation for various oil and gas meters.
Fully proved meters tested at the wellhead

Complete wellhead services
Best in class service, backed by technology