Our Leadership Team

Matthew Heffernan
Chief Executive Officer
Company Officer Since: 2006
Matthew's extensive experience of executive management in technology, SCADA, sales and business development continues to aid Zedi in achieving the vision of becoming the Global Leader of Production Operations Management. Matt was engaged as a Director, and then President prior to accepting his current position as CEO. In addition to his work at Zedi, Matt is the Executive Chairman of Blackbridge Corporation.
Matt is formally educated in electronic engineering technology at Algonquin College and business computing at the Anderkoch Institute.

Ilario (Larry) Spagnolo
President
Company Officer Since: 2011
Larry leads the Zedi team of strategic executives that focus on the market, business development, technology, culture, talent management, financial performance, operational excellence, and most importantly, delighting our customers to help them realize their production potential. Proudly, Larry drives Zedi success by continuing to offer positive career opportunities for our team members that best support our culture, mission, and our values.
Currently Larry sits on the Board of uDigit, and previously on the Board of Governors at NAIT Polytechnic.
Larry is a Graduate of the NAIT School of Business, Grant MacEwan University, The University of Toronto Rotman School of Business, and York University with studies in business and administration.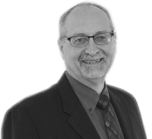 Clement Gaudet
Chief Operating Officer
Company Officer Since: 2001

Clem is responsible for the commercial production and delivery of all Zedi products, services, and safety. Clem is also responsible for the direct oversight of our Field Solutions and Operations team ensuring that we are living our values, and delighting our customers. He brings over 35 years of experience in operations management, data communications, research and development.
Clem is a Professional Engineer in Electrical Engineering registered in both Alberta and Saskatchewan.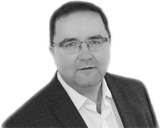 Grant Exner
Chief Financial Officer
Company Officer Since: 2008
Grant is responsible for all accounting, taxation and financial reporting as well as risk management and treasury functions. Grant is a Chartered Accountant who brings 24 years of experience in executive, entrepreneurial and consulting roles spanning both the high tech and energy industries.
Grant earned a Bachelor of Commerce from the University of Saskatchewan before becoming a Chartered Accountant. He is also very active in the community, serving on two non-profit boards, and in youth sport initiatives as a competitive coach.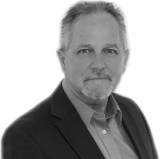 Robert W. Gordon
General Counsel and Corporate Secretary
Company Officer Since: 1992
Bob has been with Zedi since 1992 at which time he served as VP, Operations and General Counsel. During his tenure he has held executive positions in finance, customer support, marketing and sales. Currently, Bob continues his role with Zedi as General Counsel and Corporate Secretary. Bob's conservative and value based approach ensures that Zedi remains a transparent and dependable company.
Bob holds a Bachelor of Law degree from the University of Alberta and has served on numerous boards including 20 years on Trinity Western University board of Governors, which he chaired for 6 years. Currently serving as a director of Blackbridge Corporation.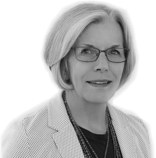 Debra Deane
Vice President People

Debra is a successful business woman with a strong background in strategy, business development, technology, marketing & communications, and operations. Since joining Zedi in 2004, Debra has served on the executive leadership team as Vice President for a number of portfolios and is currently Vice President, People where she leads the development and delivery of programs designed to create an exceptional experience for employees.

Deb holds an MBA from the University of Calgary and is actively involved in her community, having served on a variety of not-for-profit and professional association boards. She currently sits on the boards of Calgary Economic Development and the Calgary Film Centre.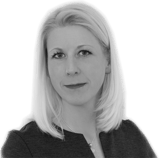 Christine Barr
Vice President Finance

Christine is responsible for managing the operations of the North American finance team. Her strong background in crop research provides a unique perspective and is enhanced by her vast experience in public practice where she worked with a variety of businesses encompassing many sizes, and industries.
Christine earned her Bachelor of Science in Agriculture Biotechnology and Bachelor of Management from the University of Lethbridge before obtaining her CPA CA in Alberta.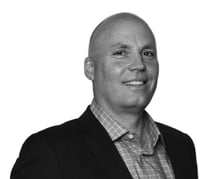 Evan West
Vice President Market Management

Evan leads the team of senior leaders in Market Management and Marketing who focus on delivering superior customer value, driving for dominance in markets and enabling superior company value. This includes direct oversight of five lines of business for Zedi—Software Solutions, Automation Solutions, Measurement Solutions, Lab Solutions and Artificial Lift Solutions.
Evan brings over 20 years in the oil and gas industry focused exclusively on real time surveillance and optimization systems for gas and oil production operations. Evan has a bachelor of science with specialization in economics and mathematics from University of Alberta and formerly a systems engineer and consultant. Evan is the founding Director of A.E. West Charitable Foundation.
Zedi is a leading technology and services company in the field of production operations. We help the world's producers be more productive, more profitable and more sustainable.
Through technology backed by expert consultation and services, we help our customers realize their production potential. With 60 years of continuous operations in North America, we're recognized as one of the industry's best workplaces which sets us apart in the production operations landscape. With our unique combination of award-winning software, automation, measurement, labs, artificial lift and field solutions, we offer complete solutions for the challenges our customers encounter.