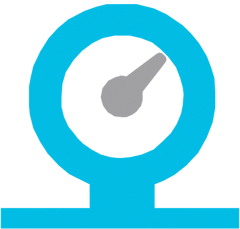 On-Site Natural Gas Testing Options
C1 to C10, BTEX
Hydrogen Sulfide H2S (1 ppm to mol %)
Oxygen, Nitrogen, and Carbon Dioxide
Water Dew Point
Hydrocarbon Dew Point (calculated)
Laboratory Gas Testing Options
C1 to C31, BTEX
Hydrogen Sulfide H2S
Oxygen, Nitrogen, and Carbon Dioxide
Hydrocarbon Dew Point (calculated)
Audited Testing
Our on-site gas testing provides results in minutes that can be e-mailed directly to you from the field. You can trust our gas test results as our natural gas testing services are audited annually.
Electronic Reporting & Scheduling
All reports are electronic and are formatted to your specifications. Zedi software keeps track of what work has been done at each location and schedules all future work based on your required calibration/testing frequency.
Witnessing
Zedi is a trusted source for witnessing. Without interfering in other technician's work, we carefully document that each step in the calibration and inspection process has been done correctly.