Everywhere you read now you see Autonomous references; self driving cars, driver-assist, automatic braking, parallel parking, and more. Autonomous is now mainstream, and the terms people use to discuss it can quickly become unclear.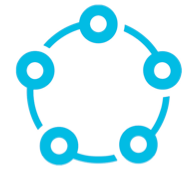 What some people call 'Autonomy' others label 'Automation'—and vice versa. Even at Zedi we occasionally hear the words interchanged, creating confusion for customers, and our own team. To communicate with clarity (one of our Zedi Values) – we've defined our terms. [Infographic]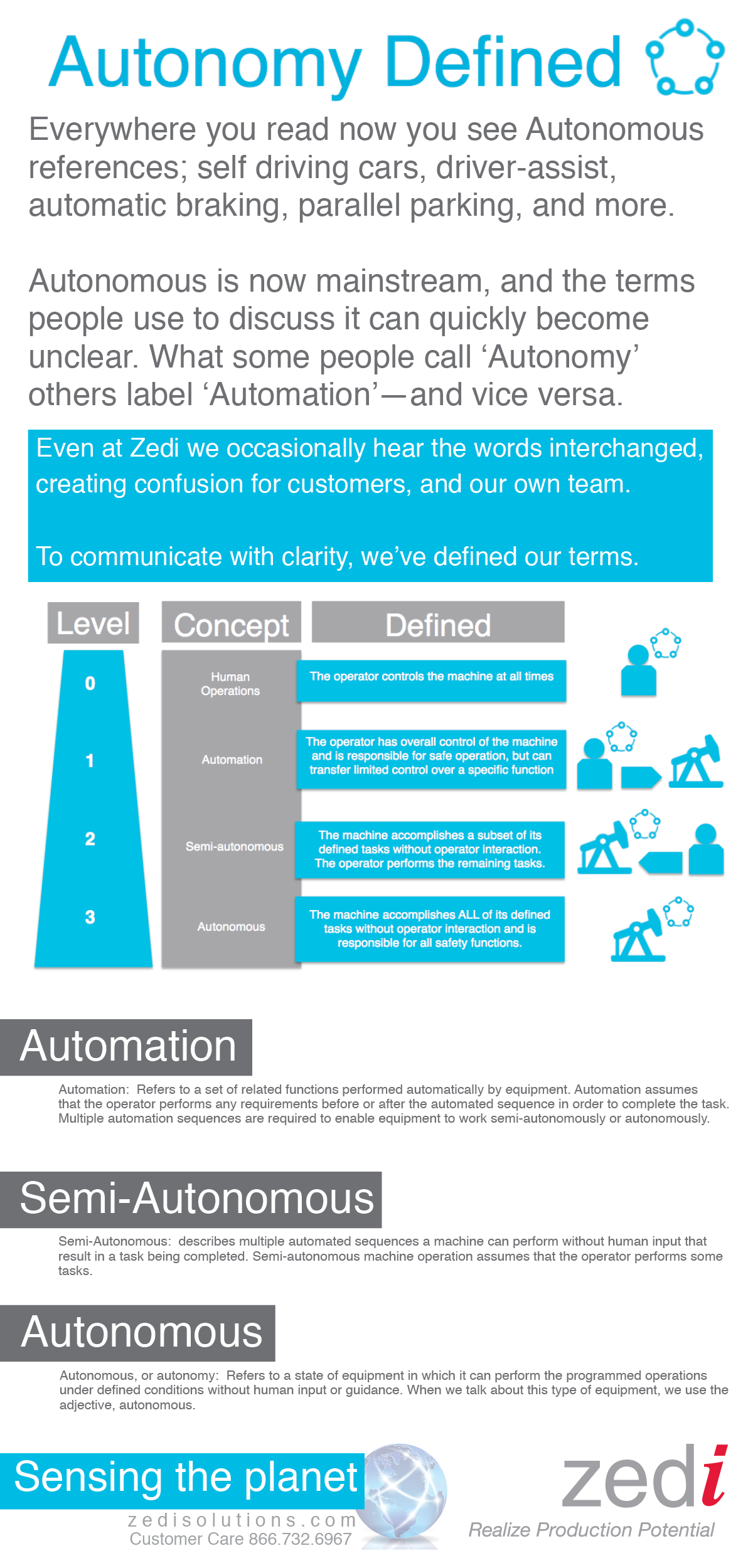 We had to make these distinct definitions to better communicate internally at first, but now we're talking more and more with our customers about it and wanted to share our definitions with everyone, so we're all on the same page.
The Zedi journey with Autonomy began thirty years ago with building innovative market leading technology for the oil and gas industry. Now we've taken our proven IIoT cloud-based platform, hardware and software, backed by the Zedi team to introduce a semi-autonomous answer to every producers need for stronger, long term returns.
Real time view of every field asset, high resolution data, two-way communication for precise monitoring and control of your assets, and the Zedi team with you every step of the way. Join us on this journey and help guide your autonomous field development to the exact solution that will bring your production, profits, and sustainability to new levels.