Back in Davy Crockett pioneer days, in order to simply wash your hands you had to haul your own water with a bucket. From the well or the stream. In the rain or snow while fighting off wild bears, boars and other frightening critters.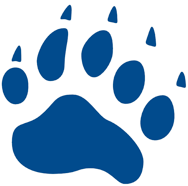 Today when we need to rinse some peanut butter off our fingers, we don't pause to think about Davy Crockett, do we? We take that water flow for granted—that it's 'always on.'
In the pioneer days of oil and gas production data—many are alive today that remember that challenging time, about 10 years ago—when we wanted data we had to take our 'bucket'—a note pad or even a laptop—to the 'stream' of data, which was the well site. A lot farther than the water well was for Davy. We risked our lives, and burned through time and money just getting to that well of data.
Then we had to drive that data back across the prairies to the office, and contend with the 'rain' of data entry, the 'bear' of possibly transposed numbers, and that the data would be available to at least one report before the hard drive (the bucket) filled up. Worse yet that hard drive just died, fried or got damaged and then all that data would never be seen again.
That was Data-as-a-drudgery! Now, Emerson's Zedi Automation as a Service (ZAaaS) lays your data 'Davy Crockett' to rest in peace.
Your oil and gas production data opens up to you the second you click on the computer or tap your device screen. Zedi Cloud SCADA Solutions has installed the sensors and the communication system, collected and sorted the data according to your own input—and it flows onto your screen just like that wash water into your sink.
It never runs out. Your hard drive never overflows. Your people always get all the data and control they're authorized for, even if they're in another state or on another continent.

As a service, software upgrades are automatic and incremental. And if there ever is a question about an update or anything else, we have Customer Care team members available to you 24 hours a day, 7 days a week to help with any questions you may have.
This 'bucket' is fully scalable. If you're adding a new field, we can integrate your existing system or install new equipment easily. Or if you've sold a field, we take care of the changes and adapt the reporting according to what you need.
When you're hunting for trends, solutions and answers, Emerson's Zedi Cloud SCADA Solutions gives you the tools. It shows you how to reduce downtime, make your team more efficient and generally be more resilient when oil and gas prices fluctuate. This helps keep your team safer too and cuts down on your worry of making sure you have all the data you need to make better business decision.
We can make your 'data faucet' a reality, usually in just a few days. This is the painless way to put automation to work for you. Davy Crockett would be proud.