One of my favorite combinations was always my Grandmothers fresh, warm, homemade donuts with a thin, bit of crispiness on the edges, combined with a warm mug of cocoa. I remember sitting next to her wood s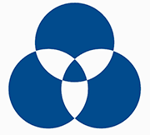 tove in the morning with my teeth chattering trying to warm up from another cold, snowy Vermont night. When she handed me my breakfast, it completely changed everything.
Some things are defiantly better together; like pizza and beer, chocolate and peanut butter, Boston and the Red Sox. But, we don't always think about things like cars and gas, refrigerators with electricity, coolant with air conditioners. When these combined things are missing their other half they're just about useless.
It's like that with production too; You know you need the right combination of SCADA, automation and software to positively influence your bottom line, but you don't want to waste your time tracking down all the best places to get what you need, because that itself (as I'm certain you're more than familiar with) will cut into your production time, eat up your profits, and even worse impact your sustainability.

There is one thing though that I don't think goes well with anything; Shopping... The lines, crowds, smells, germs, parking, pushing, lights; there is not a single thing that I actually enjoy about shopping. It only makes sense that when I have to go shopping I don't want to go to seven different stores to buy five items. I want it all, in one easy to get into – and out of store.
That's exactly what I think sets our oil and gas production solutions out from the crowd.
Everything in one company
One trusted company, with strong values, high integrity and quality solutions that producers want, and need to become more productive, more profitable and more sustainable. We it all; automation, SCADA, software, IIoT, artificial intelligence, the cloud, and an amazing team of professionals to make sure you get exactly what you need and quickly.
Easy to do business
Another factor that sets us apart is our conscience effort we've made to make everything easy for you. We have Projects Managers that handle major projects for you like SCADA, machine learning and artificial intelligence projects to keep everything on time and budget. We have our Zedi Automation as a Service (ZAaaS) solutions that are pre-packaged automation answers ready to be put into your oil and gas production fields this week. We even have Customer Experience Managers to be sure your happy with every aspect, all topped off with our Customer Care team that can answer any questions you have 24 hours a day, 7 days a week, 365 days a year.
We're explorers
The third major factor setting Zedi apart from the rest is really very simple. It's our people; we're explorers. The Zedi Cloud SCADA Solutions team will do whatever it takes to help you become your best. I've seen Engineers at Zedi work feverishly solving automation problems for our customers to design something no one has ever seen or heard of before, but to our customers it's something they need. I've even witnessed our software team work around the clock to make changes to our software that customers have said they would like to see.
It doesn't stop there, it's part of each person at Zedi; it's who we are; explorers, and we'll do just that until you (and our team) is happy with the results.
I know lots of people that absolutely LOVE shopping; they love every aspect of it. Although it still baffles me, who am I to judge? But if you're like me and are not a fan of running all over the place for the quality products you need than give us a call; I can't promise homemade donuts and warm cocoa, but I know everyone at Zedi will do whatever it takes to help you become more productive, profitable and sustainable; now that's a combination you just can't beat.