Figuring out how to get the best performance out of small devices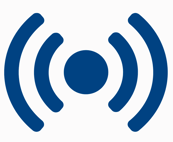 called Field Gateways may not sound like the stuff of adventure—and I admit, Daniel Craig will probably not be playing me in a movie anytime soon.
Getting the best performance and information storage out of battery-powered Field Gateways means you can monitor and control even the most remote installations—those for whom the nearest telephone pole on the power grid is a couple of counties over.
What are Field Gateway devices?
The whole idea of automation is to reduce operating costs and increase production. A Field Gateway is an intelligent field device that sits on a remote location—well site, tank battery, compressor station—monitoring equipment. It can connect to a temperature sensor, an orifice plate, or something else, measuring data parameters. The unit can monitor non-oil-related things like weather stations, as an example.
It takes readings at preset intervals and sends in daily reports, usually through a cell tower, but at extremely remote locations, it can communicate by satellite. Because of their small size and the batteries they contain, these devices function with just solar panel power—charging by day and running on batteries at night, so they collect their reporting data 24/7, even off the grid.
Should it detect a situation that's outside the preset parameters, it's programmed to send an alarm report notifying office personnel to either make a remote adjustment or to send a technician to make an on-site repair.
Since Emerson's Zedi Access makes this data available on the cloud, our application allows for authorized employees to create reports, analyze data, and forecast future production from anywhere, anytime.
Devices eliminate the need for daily well visits by field staff
By being "eyes and ears" on the site, our Field Gateways eliminate the need for daily drive-by inspections of what is usually a perfectly running installation. It also detects and alarms problems within minutes or seconds, reducing downtime and boosting production. With drive-by inspections, a well could be down for 24-48 hours before being noticed, costing companies thousands of dollars in lost production.
Using the most cost-effective devices in our systems, we make automation affordable for customers in every kind of environment—while delivering the insightful data they need to them anywhere, anytime.

Riding the wild market changes in the oil and gas industry? Now there's a role for Daniel Craig.