Customer Care is a big part of what makes our customers more productive,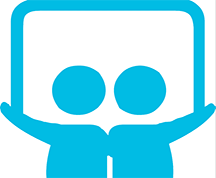 more profitable and more sustainable. They're the team that makes sure any problems or questions you may have get taken care of quickly and accurately, so you can focus on your core business.
We make automation easy and take care of everything Automation related so you don't have to even think about it.
Front Line Team
Customer Success Representatives (CSR)
Our customer success representatives are what we call our front-line team here at Zedi. They do everything from answer calls and email inquiries, administrative password resets to troubleshooting issues and provide changes that will fix any issues. They are very familiar with all the Zedi Software applications and all our hardware we use in our automation as well.
The CSR team is crucial to the customer success team firstly because, when the customer faces a problem, the CSR team is the first point of contact with that customer. It is up to the CSR team to tackle the issue and ensure that the customer is satisfied with the resolution. We value our great relationships with our customers and we ensure that our CSR team is nothing short of amazing with the results, service and WOW-factor they deliver.
Called Specialists for a reason…
Customer Success Specialists (CSS)
The customer success specialists' team is another hugely important team in our customer care department. The CSS team is responsible for managing the Zedi Control Center. They oversee premium services such as 24/7 alarm management and monitoring.
If anyone knows what they are talking about when it comes to 24/7… it's the CSS team. It requires high levels of dedication and diligence to be a part of this team. The CSS team is important in terms of customer success as they ensure that all things are running smoothly on site and they don't miss a beat – day, or night!
High Level Customer Experience
Customer Success Managers (CSM)
Last, but definitely not least… is the customer success managers. This team is the highest level of customer care and serves to form strong relationships with customers as well as deliver the best customer experience possible.
They are completely dedicated to ensure that all of your needs are met, and expectations are far exceeded time and time again. Our CSM's maintain great relationships with our customers by constantly delivering exceptional service and providing the continued dedication to any needs.
These team members are held accountable for all things related to your WOW-factor, because we don't believe 'good' is ever okay when it comes to ensuring your production is stronger. You deserve more production, more profits and more sustainability – every day, 24/7.
Call us today at 866.732.6967