I'm one of those strange people that will be wide awake in the middle of the night working on a project that I'm far too excited about doing to think about stopping for sleep. I've been known to stay up for days on end to meet deadlines, while drinking way too much tea, and chatting with my cat. My fingers move like lightening jumping around my keyboard, trying to get all my ideas out of my head before they disappear into the sunrise.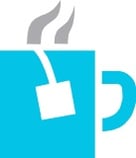 It's this kind of obsession that drives my love for developing the perfect questions on our annual Zedi Customer Experience Survey that enable us to create the best possible solutions for our customers so they can become more productive, more profitable and more sustainable.
It's comments like; "We love Zedi's random gratitude," or "Zedi Go is AWESOME!" that make me feel all warm and fuzzy about being apart of the Zedi community. It means the world to me to be able to see the positive difference we're making. We also get other great feedback from our customers about what they think would make Zedi even better.
This year one of our customers mentioned they would prefer to talk to the same person when they call us for any reason. Makes total sense to me! Who doesn't get irritated with the whole, "please wait for the next available representative," line?!
I don't know about you, but nothing irks, me more than waiting.
This particular customer said they've gotten "pretty good service calling into Zedi before". I'm sure 'pretty good service' might work for some teams; but not at Zedi. We want to WOW our customers! We want them to be delighted with every interaction they have with us, every step of the way.
What a great idea, and we implemented it right away!
We created a team of Customer Experience Managers that's dedicated to each of our customers—a complete team that's only about service. Now when our customers have a question or a problem they need help with, they simply call their own Customer Experience Manager directly.
You call, they answer. They know you, and everything about your field, equipment you have, history of any problems, your dogs name, everything – because they already know you!
This explains why Zedi customer satisfaction is well over 90 percent. Not that we're happy with that; our goal is 100 percent satisfaction! Which is also why we empower every front line Zedi team member to make decisions as if they were running the company. We do this because we know that when you need an answer you need it now! This not only gets decisions made faster, it allows for locally-tailored solutions. Because we know what works in the Permian may, or may not work in the Bakken.
Simple. Easy. Fast.
It's what our customers tell us they love about Zedi, so why wouldn't we give them more of what they love! It doesn't take a survey-obsessed, over caffeinated; nerd like me to know it doesn't have to be complicated to work really, really well. You just have to listen, and then take action.