"Baby, It's Cold Outside" doesn't begin to describe winters in Wyoming or Montana. Winter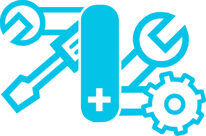 lows average well below zero, whatever scale you're using. It's why detailed training, safety, planning and teamwork are literally life-and-death issues as we help keep oil and gas production flowing - in even the coldest, and hottest areas of North America.
Whether it's one of our Automation installation team members that work in temps around 110 degrees in the complete dust and heat of summer in the Permian, or well below zero in the Bakken - no one leaves the yard without extensive training, preparation, and a carefully checked list.
We're especially proud of our safety training. Our standards are in full compliance with that of all the majors, and are beyond that of many of our competitors. One of the Zedi values is all about safety - so everyone on our team takes it very seriously before we hire anyone.

We work in Automation teams of at least two whenever possible for two main reasons; to get the job done faster, and to increase safety.
Teamwork extends inside and outside our own team. We've had the privilege of forming warm relationships with subcontractors in the same business. So we can help our customers with more hands on deck or with the best expertise in a particular area, we can get everybody pulling together to get the very best results. We do this because it's about providing not only safety, but also an increase in your oil and gas production, and we all know knowledge and speed are essential for that to happen.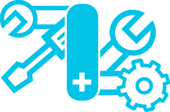 Our Zedi team is available 24/7—with the short days in the winter and endless days in the summer, it's hard to tell what time it is anyway, so we're always ready to come work for you.
This is what you can expect with Zedi Automation as a Service - Our automation techs will install and get your automation up in running in no time at all with safety always in mind at all times; in any conditions.
If you're another one of the fearless souls in any of our areas, we're always happy to sit down over a steaming cup of coffee, or a sweet iced tea and discuss how we can help increase your production with automation in the winter, the summer and anytime in between.