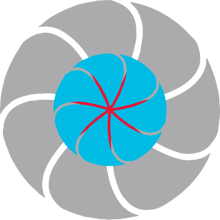 Crystal clear, high resolution scans produced with Zedi technology
Zedi TrueChart leverages proprietary technology to scan each chart at the highest resolution to produce estimated volume, prorated volume, and a wide variety of other reports that are all accessible through our Zedi Access™ cloud-based platform. Highest amount of detail to empower you and your decision-making with two years of chart storage. Chart integration services include estimates, prorated volumes, and reports explaining downtime and any metering problems.

Free storage of chart images for two years!
We don't merely process your charts; we analyze them to verify the data for potential errors, in an effort to reduce the amount of re-work you have to do. We also assign dedicated customer service representatives to each account, who provide personalized service to your organization to help you meet your deadlines and requirements.
Accurate, highest resolution scanning and lossless compression
Proven technology to adjust for pen lags and arcs on the most difficult plunger lift charts
Dedicated customer service representative to help you meet your deadlines and requirements
Wide variety of monthly reporting options
Easily integrate with field data capture applications
Easily view reports, charts, meter info and historical data - Anytime, anywhere with Zedi Access
The Zedi TrueChart advantage:
Dedicated Representative who is familiar with your properties and reporting requirements
Two full years of chart image storage included!
The most accurate and complete interpretation of chart data available
Detailed verification of meter parameters, orifice plate size, composition & relative density
Wide variety of monthly reporting options including

Gas volume statements
Gas volume summaries
Daily volumes
Gas tests by day
Orifice meter reports
Chart processing summaries
All in a variety of excel formats customized just for you!

Personalized chart identification labels containing:

Orifice plate size
Coefficient value and meter information
Reduce the amount of manual entry required in the field

Variance control of gas volumes as compared to the last three months average on a per meter basis
Online and historical access to your chart images and volume through Zedi Access
Image analysis and volume calculation based on static and differential pressures and temperature lines (where recorded by pen) with daily readings
Volume overrides and/or any re reads
Capture of all chart specific notes including handwritten temperatures, field operation statuses and operator messages all in one place and easily accessible
Scanner Station

Keep Go-ing... with Zedi Go
Mobility to the power of our market leading platform