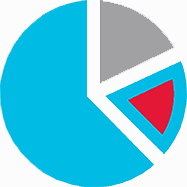 Easily set-up and use
Production accounting for government reporting, sales splits, revenue recognition, and royalty calculations. Streamline data capture, realize back-office efficiencies, and achieve production accountability and control.
Increased well count, labor shortage and government deadlines?
Access the same data to make joint decisions, prioritize work based on reporting, and look at trends.
More precise production accounting

Graphically monitor your monthly status

Reducing human error and compliance penalties

Electronically exchanges information with government registries

Eliminate unnecessary duplication or harmful data errors

View, share, analyze, and export any information in the system