The implementation of cloud-based automation services can deliver cost savings and increases in operational efficiencies for oil and gas producers.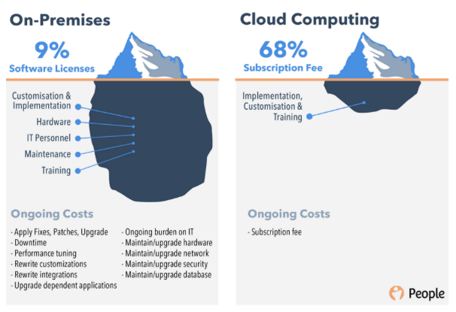 May 13th 2020 – With capital tight and income stagnant, producers are increasingly looking to automation to boost efficiencies and reduce expenditures. But those goals are not automatically accomplished by buying some sen­sors, off-the-shelf SCADA software and an extra server.
In fact, in-house automation systems are very expen­sive compared to third-party, cloud-based versions in a number of ways, many of which are not obvious. This article addresses four areas in which outsourcing can be more efficient, including some costs of in-house systems that are not always included in the decision-making process.
Time to implement
Time is money, and for a company leaning on automa­tion for cost savings, every day's delay in implementa­tion can cost thousands of dollars. But delays extending to months or years are common for in-house systems.
Read the full story here from Hart Energy
About Emerson
Emerson (NYSE: EMR), headquartered in St. Louis, Missouri (USA), is a global technology and engineering company providing innovative solutions for customers in industrial, commercial and residential markets. Our Automation Solutions business helps process, hybrid and discrete manufacturers maximize production, protect personnel and the environment while optimizing their energy and operating costs. Our Commercial & Residential Solutions business helps ensure human comfort and health, protect food quality and safety, advance energy efficiency and create sustainable infrastructure. For more information, visit Emerson.com.
Forward-Looking and Cautionary Statements
Statements in this press release that are not strictly historical may be "forward-looking" statements, which involve risks and uncertainties, and Emerson undertakes no obligation to update any such statements to reflect later developments. These risks and uncertainties include economic and currency conditions, market demand, pricing, protection of intellectual property, cybersecurity, tariffs, competitive and technological factors, among others, as set forth in the Company's most recent Annual Report on Form 10-K and subsequent reports filed with the SEC.