HOUSTON, March 21, 2019 (Houston Chronicle) - You can decide today to automate tanks, rod pumps and more, and have your system up and running in just a few weeks—without headaches and endless decisions.
That's if you choose Zedi Automation as a Service (ZaaaS). If you've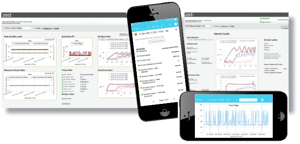 heard longer times—many weeks to several months—you've been talking to someone else.
Producers in the Permian are finding that it's easy to decide you're ready for automation technology for rod pumps, video surveillance, tanks, gas and liquid measurement, pump off controllers, ESPs, plunger or gas lift and saltwater disposal—but implementing it is more like climbing Mount Everest.
In this news article from the Houston Chronicle read about the beauty of ZAaaS (Zedi Automation as a Service)— tell Zedi what you want to accomplish, anything from just monitoring to full remote control, and they will make it happen fast and accurately. Zedi's engineers have years of experience with a wide range of sensors, methods of collecting and communicating the data from the site to the cloud, and with reporting and alarm options. So you can relax, knowing they'll install the most reliable and cost-effective equipment for your situation.
Click here to read the full article in the Houston Chronicle