When you receive your gas compositions and fluid analysis reports from a lab, what do you do with it? You upload it into the meter, enter it into your field data capture or production accounting system and file it away. Do you know how this new analysis compares to the previous ones? Can you see the meter's historical analyses all at once? You can now with Zedi Composition Management (ZCM).
As soon as you receive your fluid analysis on ZCM, yellow text and arrows indicate which components are out of tolerance compared to its previous three analyses. You set these tolerance percentages yourself and each component can be set to its own unique tolerance. This allows you to manage by exception and decide whether or not to apply an analysis to its linked device: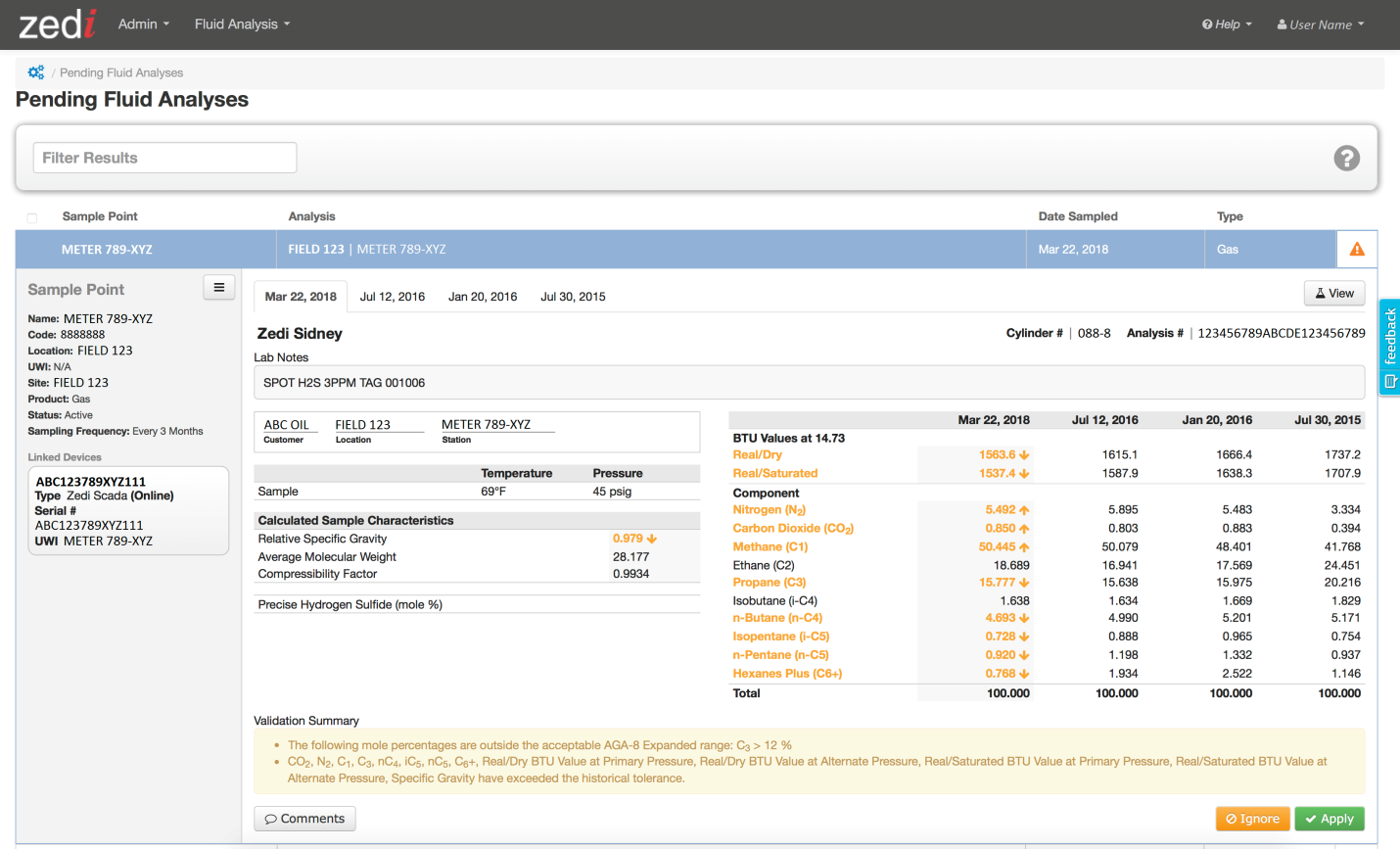 As well, you can access your historical analyses anywhere and anytime with the Search function. From here you may export all approved analyses into one PDF/CSV file to easily compare analyses side by side: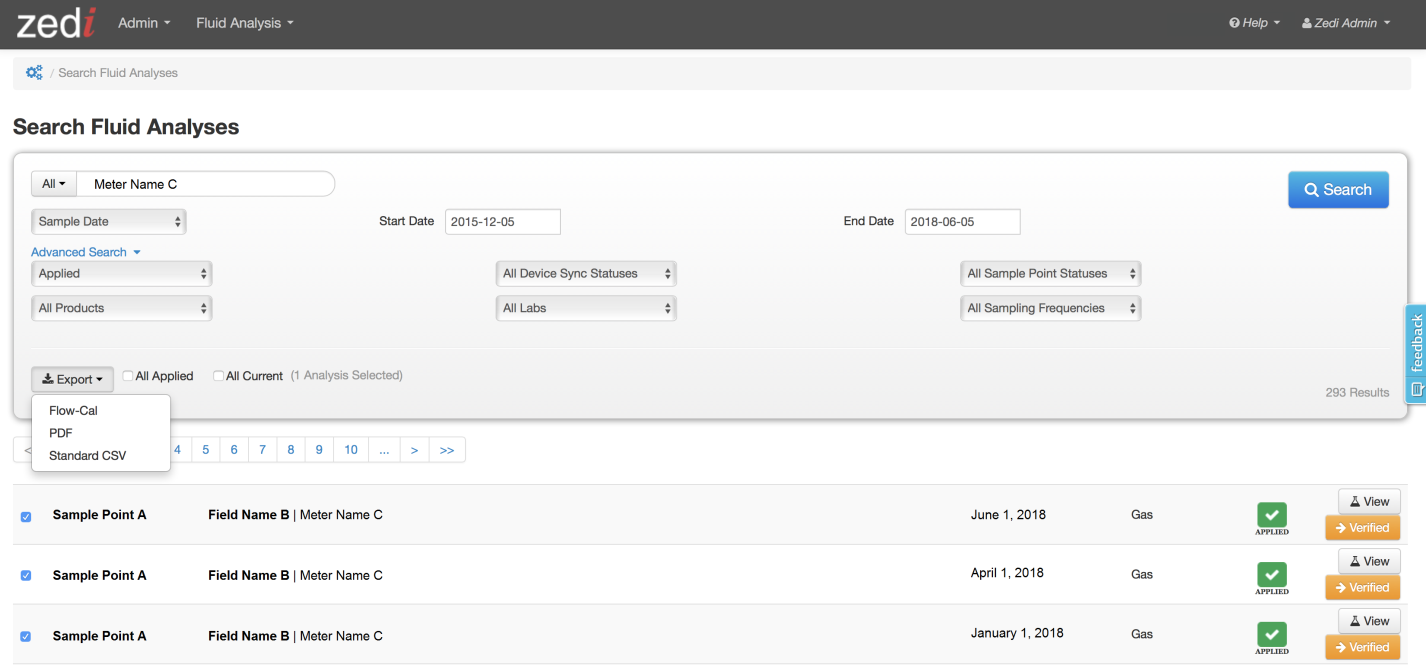 These are just a few of the many features available to help you manage your fluid analyses. Visit us at our ASGMT booth this September or book a demo today to learn more about it!