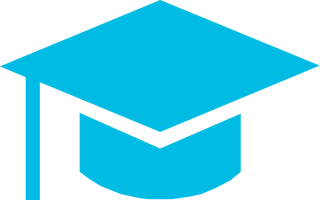 "We are thrilled to have Zedi's continued support in providing our students with leading-edge technology that they can expect to use when they enter the workforce. Through hands-on experience with Zedi's devices and software, our instrumentation, petroleum engineering, computer engineering and wireless systems engineering students will be acquainted with the future of the industry. They'll be primed to hit the ground running and make an immediate impact."
Stewart Cook, Dean, School of Applied Sciences and Technology at NAIT.
"Student success is at the core of SAIT's global leadership in applied-education. We are grateful for the support from Zedi. Incorporating innovative industry partnerships into SAIT learning helps us keep our programs relevant, ensuring our students are career-ready when they graduate."
Heather Magotiaux, Vice President, External Relations, SAIT.
Zedi is also providing LoRa Low-Power Wide-Area Network (LPWAN) gateways for installation on the main campuses of both NAIT and SAIT. These gateways will consist of a MultiTech MultiConnect® Conduit™ gateway running Zedi's Field Gateway Edge Server Software (FGES). They will create an Industrial Internet of Things (IIoT) hotspot on both campuses to support applied research into IIoT sensors, prototyping, pre-commercial work, and student projects. Sensors and devices connected to the LPWAN will report their data into Zedi AccessTM.

Zedi is a leading oil and gas technology and services company in the field of production operations. We help the world's oil and gas producers be more productive, more profitable and more sustainable.
Through technology backed by expert consultation and services, we help our customers realize their production potential. With 60 years of continuous operations in North America, we're recognized as one of the industry's best workplaces which sets us apart in the production operations landscape. With our unique combination of award-winning automation, data management and field and professional services, we offer complete solutions for the challenges our customers encounter.