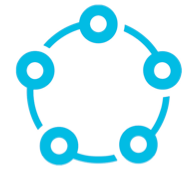 Easy definition of the difference in automation, semi-autonomous, and autonomous

Automation: Refers to a set of related functions performed automatically by equipment. Automation assumes that the operator performs any requirements before or after the automated sequence in order to complete the task. Multiple automation sequences are required to enable equipment to work semi-autonomously or autonomously.

Semi-Autonomous: describes multiple automated sequences a machine can perform without human input that result in a task being completed. Semi-autonomous machine operation assumes that the operator performs some tasks.
Autonomous: Refers to a state of equipment in which it can perform the programmed operations under defined conditions without human input or guidance. When we talk about this type of equipment, we use the adjective, autonomous.
Now that everyone's on the same page for defining the differences Zedi can make it easy for you to achieve your production potential with the full Zedi advantage, a system that links your hardware and software with a cloud-computing platform. Access your most important assets by equipping your production with the industry's most innovative technology.
We've been at the forefront of the Industrial Internet of Things (IIoT) and revolutionizing automation for 30 years.
Our collaborative approach to converting Zedi customer field expertise into expert fields is leveraged with experience and technology. Real-time view of every field asset, high-resolution data, two-way communication for precise monitoring and control of your assets, and the Zedi team with you every step of the way.
We bring our IIoT platform, sensors and automation to your well site, factory floor, agriculture fields, restaurants, smart buildings, convenience stores, energy assets (like wind and solar), and anywhere else in the planet that needs remote monitoring.
Increase your production with our predictive analytics and artificial intelligence tools. Take this journey with Zedi and we will help guide your autonomous field development to the exact solution that will bring your production, profits and sustainability to new levels.