Zedi Cloud SCADA Solutions
Achieve your production potential with our cloud-computing platform to access your most important assets by equipping your production with the industry's most innovative technology.
Rapidly realize your oil and gas production potential through cloud analytics, machine learning and mobility.
Getting end-to-end production data in real time from every sensor in the field is the key to optimizing your operations. Now you can provide your staff with secure, real-time, easy-to-read production data – anytime, anywhere. Driving stronger business decisions at every level.
Emerson's secure, scalable Zedi Cloud SCADA Solutions enable producers around the world to compile data from any digital monitoring hardware via gateways that support a variety of protocols. We provide end users with a web interface, as well as the ability to push data to third party platforms, allowing remote control and optimization via cloud-based data access.
Discover how our Cloud SCADA Solutions will help you better understand big data with vivid analytics while providing greater mobility. Your journey to digital transformation, and ultimately autonomous oil and gas operations, will take your operation farther, faster.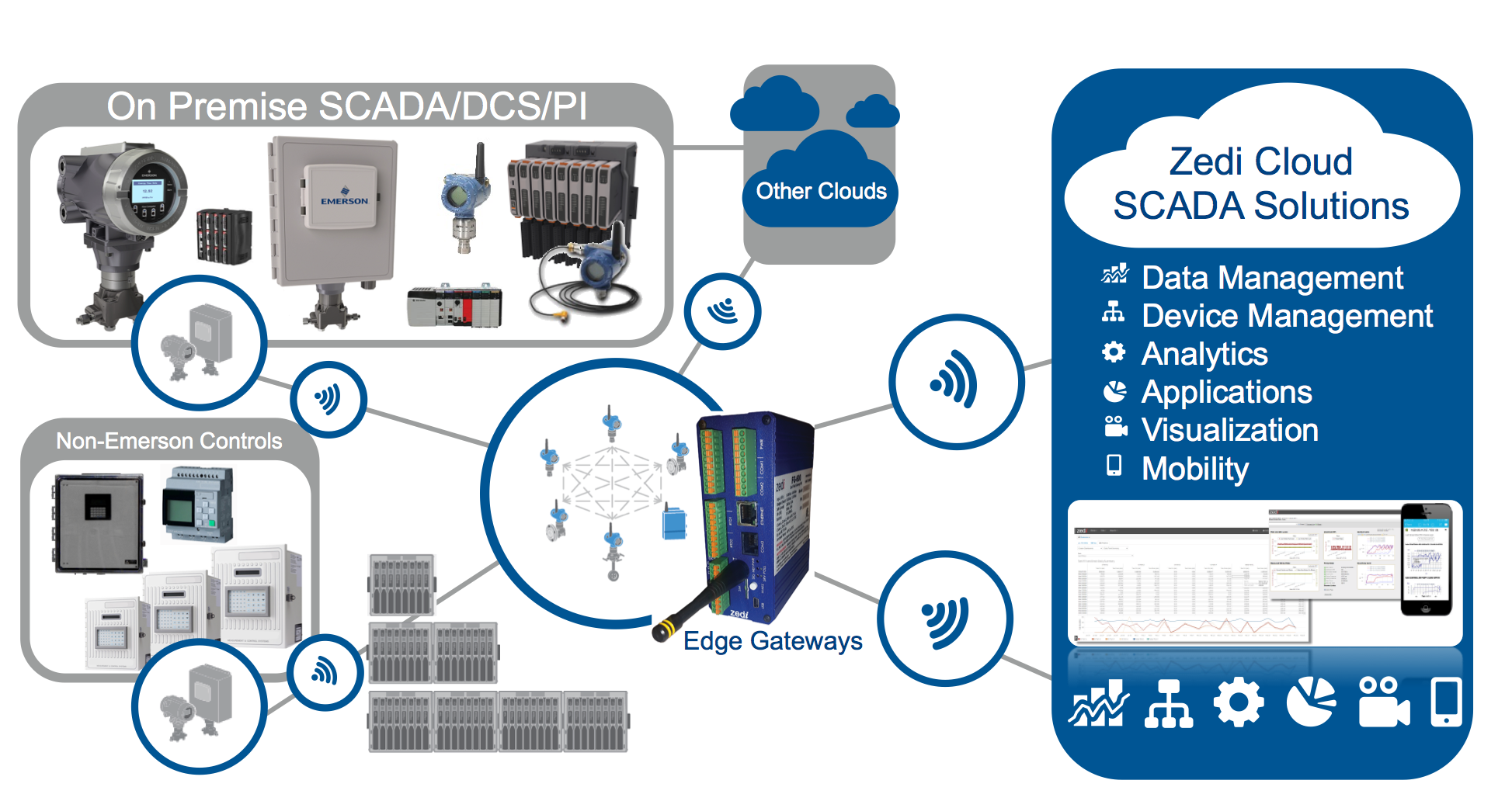 Join the Journey!

Expedite your digital transformation journey to an autonomous oil and gas operation with Emerson's Zedi Cloud SCADA Solutions. Our proven hardware and software, backed by our team for answers to every producers need for stronger, long term returns provide scalable solutions to fit your project size, and growth while increasing the reliability of your assets with improved focus on health, safety and environment.
Manage and optimize remotely to drive digital transformation in your operation
• Complete, clear data
• Easily set smart alarms
• Predictive intelligence
• Self correcting optimization
• Continuously modulated control
• Exception based safety systems
• Zedi Access software
• Zedi Go mobile app
• 24/7/365 Customer Care