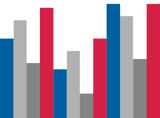 Zedi Access is the software that is built for oil and gas producers for remote SCADA monitoring, control and optimization at the well pad - regardless of the field device used at site.
The Zedi Software suite delivers up-to-the-minute data to your computer or on Zedi Go, the smart phone app with accurate, and relevant data for rod pump monitoring and control, tank levels, video surveillance, gas and liquid composition management, measurement schematics, and more - all in a single source for the end users that you grant permissions to actively see the information you decide is relevant to each person on your team.
This powerful production data is driven by Zedi's commitment to continuously update and enhance our platform to bring you all right data to help you make the best possible business decisions every day.

Lower operating costs with easy-to-use software for access to critical data anytime, anywhere.

Loaded with the features you need
Live production data anywhere, anytime

Unlimited users, anywhere access

Data trending, default and custom reporting

Tableau Analytics for vivid graphics

Zedi Go Mobile App for iPhone & Android

3

rd party access and data exchange (push/pull)

Continuous polling engine optimization

Continuous communications optimization

Alarm Management

Automated call-out alarm system

Automated workflows

Easily manage permissions for your team

Fully supported production software

Zedi SCADA platform deployment and support

Software and system database licensing deployment and support

System promotions, upgrades, and development

Communications management

IT network security and management

Server management including redundancy

Historian management

Polling engine management

HMI template management

IP address management

Tag management

Information Security

Industry leading Data Center

Encrypted communications

Real-time customer data backups

Active monitoring of health of all services

We're with you every step of the way

All-inclusive Training

24/7 SCADA support

24/7 Customer Care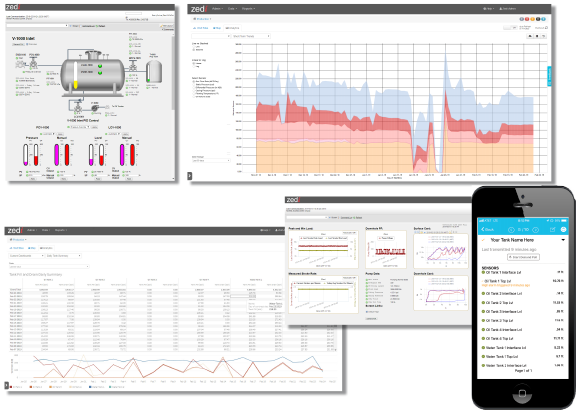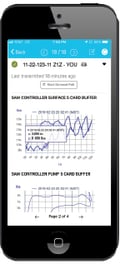 Easily monitor and manage your production on the go
• View trends of performance to assess operations while in the field
• Prioritize work while in the field based on current alarm information
• Option to push data to other systems or to custom reports

Manually input data, change settings and issue commands
• Demand poll from your mobile device to update SCADA readings
• Save time with plate changes by immediately updating systems
• Create custom mobile forms that eliminate other field paperwork

Use the same system in the field as in the office
• View production on an app designed for oil and gas field operators
• Download today and log in using your Zedi Access user account