Oil and gas producers have been realizing the benefits of technology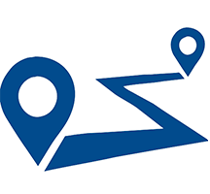 with SCADA, IIoT and sensors in the field for a long time now, and while these pieces have certainly been worth their weight in black gold to the bottom line (and safety) there is a new evolution coming soon to the oil field near you.
The goal line for oil and gas producers around the world is to take the digital transformation journey to ultimately gain all the many benefits of an autonomous oil and gas operation.
But should you take that journey?
This is not a journey for everyone. There is much to consider before you decide.
This journey certainly isn't for the oil and gas production operation that is planning on closing down in the next year or two. But, it certainly is for the producers who may want to sell their operation in the next 5 to 10 years, or for any sized producer who wants to increase production, profits and sustainability.
There. Done. Easy as that!
All right, settle down Cowboy.
We all wish it were that easy to simply decide and then run with it, or hide under the bed from it. The reality of deciding if your production operations is ready or not isn't that simple; although probably not nearly as complex as one might think either.
The first question you should ask yourself at this point is based around justifying the investment. What goals will it help you attain that are in your sights? Can your business afford, or worse yet not afford to make this investment into the future? Will the return outweigh the initial costs? What does the return really look like and how long will it take you to offset the investment?
Next up is addressing the execution of all that technology headed your way; who will research it, implement it all and then keep it running securely at top-notch levels so you can predict and scale the actions needed for it all?
Then of course is deciding on the right technology platform that will make the biggest impact and bring your vision into a reality. Because we can all 'talk' about just how great things 'could be if' but you want to be sure you're working with a team that can actually 'do.' You want a team that can actually get everything up and rolling on time, accurately and within budget expectations.
The last question (and this is a huge one); is your team ready and how can you best prepare them for all this change? To be sure of your investment success you have to have your team prepped and ready for the future and developed to be ready for what tomorrow really looks like so they can fully understand it's positive impact it will have and how it will define the company future as well as their own.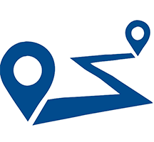 Nothing is worse than the unknown.
Making things really clear on every level to your team is a large part of the equation of success. It's also healthy to note a well informed team member that knows the company they are part of is healthy and prosperous and ready for long term success is also a committed team member that will fight tooth and nail to make your vision happen.
We've been a leader of oil and gas production technology for a long time, and we have many experts that can help with your questions along the way. Emerson's Zedi Cloud SCADA Solutions was built specifically for oil and gas producers that wanted more production, more profits and more sustainability from every asset in the field.
Once you've begun to weigh out this lofty decision and have some questions that we may be able to help you with just let us know! We're happy to have a conversation with you and help you figure this all out.
Our technology development is road mapped to an autonomous oil and gas production environment through digital transformation and is well on it's way to reality. Take this journey with us and help define what the end goal really looks like in ways that matter most to you. Share your vision with us and together we can make it all a reality.