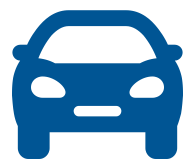 Have you read about the advance of self-driving cars? With an array of sensors "seeing" obstacles, speed limit signs and other vehicles, tracking the speed, noting highway conditions such as rain or sleet, and using maps and tracking to plan the route, self-driving vehicles are approaching us in their own fast lane.
You may not be surprised to find that we have the same dreams for a self-operating oil field.
Now there will still be the need for repairs of worn-out equipment, damaged well-bores, and to perform PMs such as oil changes. There's the need to do that for vehicles as well. The autonomous oil change is not here yet, but even that might be in line for cars someday.
Read More