"Zedi is light years ahead of the competition at automation implementation!"
This statement has become a common theme at our client meetings. Producers urgently require the deployment of an automation strategy in their fields; however, implementation has historically l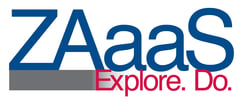 agged for weeks, months or even years when working with other vendors. These producers typically receive conflicting information on exactly what is involved in the deployment, what is needed from them, and what their automation partner is truly capable of bringing to the table.
We set out to change that.
Zedi has been simplifying the process of automating production for years, providing turnkey implementation through end-to-end solutions with huge success. Based on feedback from the industry, we have decided to package our differentiating, world-class methodology in order to communicate how great our approach to automation and technology truly is.
Introducing: Zedi Automation as a Service (ZAaaS).
It's easy to get excited about Automation as a Service when our clients are already so pleased. For them, this package represents an end to having to worry about automation learning curves (sensors, communication, information packaging and availability, budgets, training—and on and on). Our clients appreciate Automation as a Service because it lets them focus on their core business—locating and producing oil and gas.
After our team efficiently gathers and assesses information from a field, we'll know what sensors, communication packages, and software will be best-practice for a certain situation. Our analysis focuses on both reliability and economy, so that our clients get exactly what is needed without breaking their budget. We're not married to any one hardware manufacturer, nor are we selling for them—we'll make sure that the project utilizes vendors that will work best.
We're able to execute so quickly because we've assembled engineering design, industry best practices, hardware, and service into a repeatable yet easily customizable process.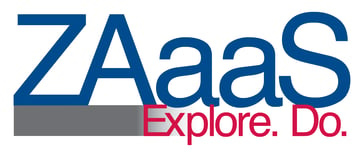 Here's the basic list of upstream features our team can rapidly automate (with more soon to come):
Video Surveillance
Gas and Liquid Measurement
Pump-Off Controllers
Electric Submersible Pumps
Plunger Lift
Gas Lift
Saltwater Disposal
Because ZAaaS is a service, not a purchase, we can quickly implement changes when they are needed. Added some additional equipment or meter runs? We'll install more sensors to make sure our solution grows to fit the facility.
Adaptability is key in this industry, and it's also a primary focus for our service.
If you've already started a project and decide it would be better to farm out the rest of the work, our service can benefit you, too! Zedi can work with the equipment you already have in the field. Maybe you installed sensors and RTUs but can't get the communications to work. Why spend man-hours troubleshooting when you can call in the experts?
Of course, the perfect complement to an efficient automation project is a scalable, easy-to-use SCADA system. Sync data to our cloud-based SCADA service, Zedi Access, to streamline the data acquisition and control requirements for your field. To truly realize the benefits of your automation project and begin optimization, you can't go wrong partnering with Zedi.
Clients already love what we have done, and we are ready to share our Automation as a Service with the rest of the industry! Give us a call if you have any questions about the types of service we can provide.