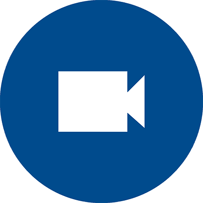 Seeing is truly believing. Through Emerson's Zedi Access you can "see" so many issues right from your computer or phone via Zedi Go:
Is my unit running?
What's the line pressure?
Who's actually on-site?
Is the tank filling up?
Techs and pumpers are already logging much less drive time, the equipment is logging lots more "up" time and the accountants are pushing that bottom line lower and lower. And yet—it still would be nice to actually see what's happening out there.
Now you can add Zedi Video Surveillance with your existing Zedi platform, for an incremental cost without having to install a new system, learn how to use it, log into and keep up with; one easy access point for all your data; including actually 'seeing' your remote locations.
We added visuals to Zedi Access, and it's already apparent how much help it is.
Sometimes when a sensor-driven alarm sounds you know pretty much what the issue is—the pumpjack has stopped, or it's still running but the tank isn't filling, or some other important but limited data. With the additional of visual monitoring, you can see the problem. With Video Surveillance visuals, you can send the right team with the right tools the first time.
This could eliminate a need for a second truck roll or a follow up call to the Environmental team because you couldn't "see" a leak when you sent out the first wave.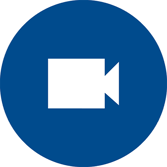 What kind of pictures do you need? Well, that's up to you. It can be set to capture a view a few times a day, every hour, or only at a trigger event—the motion of a truck, a technician or an unwelcome critter. That, in turn, can send an alert to appropriate personnel who can decide if they need to turn on real-time video for more information, or if it's just the technician who was dispatched for a known issue.
Maybe you've looked at site video in past years and felt it took too much bandwidth or was too expensive. Those issues have been solved by new compression algorithms and more cost-effective equipment. Also, our communication network is already prepared for video, so it fits seamlessly there as well as with Zedi Access.
The really exciting part is that, as great as this is, it's only the beginning. In the next months and years, we're looking at license plate recognition, equipment recognition, and even motion recognition (a worker falls within the view of a camera), emission tracking and many other use cases.