HMI (Human Machine Interface) – is really just the software application that presents information to an operator, or a user about the state of a process, then accepts and implements the operators' control instructions.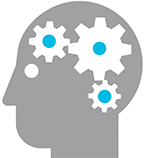 This is usually displayed in a graphic format. But, it's that graphic format, and how well (or poorly) it's designed that can make all the difference. We, the humans as the users are generally visual learners. Which is just one of the reasons why our users love our HMI so much; hi-res, crystal clear graphics right in front of them that are easy to understand and give users the ability to make better business decisions.
Zedi Access HMI (also known as the 'Live Data' Screen) is an extremely flexible cloud based HMI. The Zedi HMI can cater to different personas within the company who view and analyze the data depending on their needs. This eliminates data overload and confusion by stripping away the unnecessary information that is not needed on their day-to-day tasks.
We look at it like what good is tons of data to anyone if it doesn't assist in the goal of making the best possible production decision?
This flexibility is another reason why our users love our HMI. It's easily flexible to fit your different user needs, depending on their concerns, goals and decisions to be made. All keeping the overall data secure for other users that may want to see a much different view.
Production Accountants
Are mostly interested in volumetric data on a day to day basis will get a display that is catered to viewing the current and past production volumes of the well.
Operators
Need to know operational data like statuses and flow information will get an overview of how the equipment ties in to each other. A familiar view that is close to the local SCADA Host and the most important thing, they can control and make changes to the site processes remotely. (ie. Remote ESD (Emergency Shut Down), Valve Output Change, etc.)
Engineers
Need to view the data in a format that will make it easy to make analytical decisions. They will have an ease of accessibility, consistency of data, and efficiency in decision making.
Measurement Technicians
Are concerned with government compliance will get an overview of individual sites and quickly verify if they need calibration.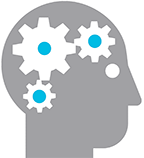 The Zedi Access HMI also provides an aesthetic feature for users that helps outline and explain the process that are taking place in a particular location.
Zedi recognizes customers with existing local host and local HMI on site as this is needed for local operations such as a processing plant. The Zedi HMI complements the local system by providing a similar experience to remote users in the cloud by implementing the same persona methodology to the screens. The Zedi HMI can provide the same detail of visual experience to the cloud users and a close data refresh as the local HMI.
When it comes to UX (user experience), and getting you the data you need in front of you, Zedi has everything that you need. It's our ability to be flexible for the user, our great graphics, and our abilities to help explain processes in different locations that make users fall in love with the outcome; more production, more profits and more sustainability.