Emerson's Zedi Cloud SCADA Solutions team is really all about making data work for you. If you've read my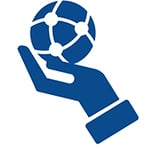 previous blogs about all the ways Zedi Vital can use your collected data to help you economize time and resources, you know how much we want to help you in those ways.
I've already talked about our Houston area client with 200 wells, whose pumpers get a daily report listing the previous day's production, with wells sorted in order according to how close each one was to its target volume. That report comes through Zedi Vital, and it really helps this company's pumpers do the most important work first, based on a bird's eye view that no one person could ever get by themselves.
Sometimes we have new clients that are excited about all the ways they can use this data, but they wonder how they can get their data into Zedi Vital. The great news is that there are several ways. We're going to talk about three main ones here.
The first and easiest way is to tie Zedi Vital into a SCADA system. If you already have a SCADA, Zedi's engineers can bring that data into our database, Zedi Access.
If you don't already have one, ask us about installing a cloud based SCADA system with sensors, electronic flow meters (EFMs) and other monitoring devices. This lets you monitor every well every minute of every day—and get alerts when something is amiss.
The second way is if you're already a chart customer. We have a great staff of dedicated people who read gas meter flow charts and input them into Zedi Access. Once your data is in Zedi Access, it's ready for you to sort and prioritize in Zedi Vital.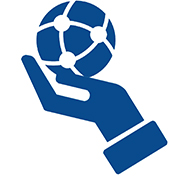 Third, we can take data you collect manually from pumpers. You can configure your pumpers' data sheets to prioritize the data the way you want it, then it's entered into your system in the same way. You can then send it to us in a .csv or other file.
The main thing I hope comes through here is that we're ready to help you any way you need us to. I think some of our other bloggers have described our company very well:
We can easily handle just about any work you have for us to do, and tailor our work to be exactly what you need.
Making Zedi Vital easy to use is just part of that.