Technology is constantly evolving, leaving many oil and gas producers wondering

when the right time is to replace the old with the new. When producers invest in new technologies for their business, they can expect more profits, more production, and more sustainability.
Deciding how to upgrade, or when you're ready to upgrade isn't always easy, but we're here to help you with the change that's involved.
Why upgrade?
For years, oil and gas producers have been integrating new technologies into their operations to increase business performance and keep pace with the competition. Still, few have been able to take full advantage of digital investments.
Even today, many producers struggle to meet projected targets for oilfield production and secure the most value from their assets because they don't understand the full potential of digital automation and analytics or how to apply them effectively.
Many producers are shifting their expenditure priorities to production growth by focusing on various operational and logistical efficiencies. By investing in cloud-based architectures for SCADA (supervisory control and data acquisition) systems and other applications, you'll be able to take better advantage of edge computing and data-driven analytics to help maximize your company production returns.
Upgrading With Emerson Zedi Automation and Software Solutions
You can aim to maximize your production when you integrate powerful automation with Emerson's secure, scalable Emerson Zedi Cloud SCADA solutions engineered specifically for the oil and gas industry. By using cloud-based software and machine learning capabilities to deliver stronger production data, analyze health and performance metrics, and streamline day-to-day processes, you can facilitate a digital transformation of your operations.
Leveraging the flexibility of a cloud-based SCADA, you can capture unlimited amounts of field data from any digital monitoring hardware and transmit it quickly to the appropriate personnel via secure gateways that support a variety of protocols. Your technicians and engineers can benefit from conveniently accessing and analyzing this data in real time to make faster, more informed decisions that can ultimately lead to increased production.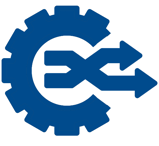 With anywhere, anytime access via a cloud-based architecture, you can benefit from continual, evergreen software updates, fast, efficient data transfer across secure, permission-based networks.
In addition, Emerson's Zedi Cloud SCADA Solutions can be easily integrated with other industry-leading Emerson oil and gas solutions to give you complete control of your fixed assets and processes from end to end for a safer, more productive, and more profitable operation.
Our Emerson team can help to successfully consult, design, and implement automation and software solutions for your companies' oil and gas operations.
Taking the time to find the best technology for your company is essential for future objectives. Realizing your company can't continue to conduct operations the same way you've historically worked is the first step in your digital transformation upgrade.