It's surprising how many operators are using one company to monitor tanks, another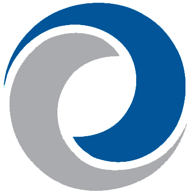 to automate pumps and yet another for back office reporting software. There may have been a time in history when this was necessary—there was a lot of narrow specialization at one time—but it is definitely hard to keep up with.
When something goes wrong, who do you call? If the problem is beyond the scope of your own people's training, is the issue with the software, the hardware or the communication system? And will the providers each wait for the other one to fix it?
After all, you installed automation to increase efficiency, not create confusion and headaches.
This is exactly what we're solving in Zedi Automation as a Service. We handle all the decisions on hardware—we're 'hardware agnostic' so we're free to choose the best sensors and equipment for your situation—communication systems and reporting software with alarms you can set.
If there's a question or a problem, there is one number you call for quick resolution—ours.
Zedi. Done. All you do is tell us what you want to automate and how you want the numbers reported and we'll do the rest—in just a few days.
You'll be slashing site trips, fixing site problems and boosting revenue in less time than it takes to binge-watch Game of Thrones.
But what if you're in the situation mentioned in the first paragraph—you're dealing with several different vendors?
I'm not here to tell you to dump them all. Changing providers is indeed a tough decision. But if you decide some kind of change is necessary, let me say this: we can work with all kinds of oil and gas production field hardware. So we might simply continue with what you have; or, if something needs upgrading in order to work properly, we can discuss that with you.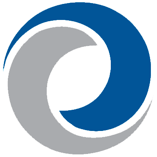 Maybe in your current situation you're only automating certain things—say, tanks—and you'd like to add more, but you don't want to also add more vendors to the already complex mix.
We'll be happy to take on what you already have and expand it to include ESPs, plunger lift, gas lift, SWD or any other system where automation would boost efficiency, reduce downtime and increase profitability.
We do all this with no up-front investment and with no need for extensive training of staff. During our years of providing automation we've developed an extensive battery of reports that cover everything we've seen. You can probably use one of them—and if not, we can adapt it for your needs quickly.
Then you can: Explore. Do. Instead of worry and delay. Call us today and let's simplify your automation.