As more and more E&Ps look to digitally transform their operations for efficiency and profitability, it may be surprising to learn that the digital oilfield can also help the environment, employee satisfaction and retention rates. In other words, going digital can help you make significant gains in your ESG strategy.

Having abundant data from monitoring systems is great, and it's even greater when that data is clear, useful and readily available to authorized users anywhere they may be, and at anytime. It makes your people feel—and be—more productive, able to concentrate on finding and producing oil and gas instead of calling around to see who has the latest production report on their laptop, digging through stacks of paper to find a missing truck haul ticket or wasting time and money to drive to a remotely located site just to 'check on things'.

Emerson's Zedi Cloud platform offers the tools to get all of that information for you. Advanced analytics let you remotely view and control assets and also offer autonomous rod pump management capability that can help users develop a clear path to reaching both ESG and efficiency goals. Those can include reducing energy requirements while increasing the efficiency of a site or well pad. It gets you, and your people the data required for quickly making better business decisions.

Here's a great example:

One of our customers operated several compression and processing facilities. They knew they needed better data and control to make those remote facilities more efficient. Because of the locations' distance and the company's staffing issues, the compressors were often left alone for weeks at a time.

When the technician did arrive, the big machines were often out of commission. Three of the nine units were basically not working. No one knew how long they'd been down, or why. They knew they needed good data—and that required hardware and software which they didn't have the expertise, or time to invest to figure it all out.

They partnered with us and we got everything up and running within a couple of weeks. We installed hardware, trained them on how to use the Zedi Cloud platform to get valuable insights from their data, how to set up and manage alarms and how to use reporting features to quickly identify optimization opportunities.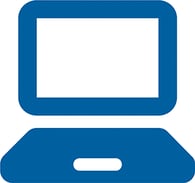 Within about two weeks of accurate, real time data they'd discovered that there was no scheduled maintenance set up for any of them. They took action and added the compressors to the database's maintenance schedule. With remote monitoring and alarming they could see whenever there was an issue with any of the nine.

The units' uptime quickly increased by 37 percent.

There are other ways the digital transformation can boost scores. By monitoring tank levels, you'll know when a tank is leaking or when it's about to overflow, avoiding costly fines and cleanups, and saving product that can be sold.

With Zedi pipeline leak detection, it's much the same—leaks can be costly in both product loss and cleanups/fines. By finding them quickly, you'll save on both accounts.

Sure, the digital transformation is a big step—more and more companies are realizing that a qualified partner like Emerson can get them up and running quickly, while their people concentrate on their core business—with data that's faster, more complete and more useful than ever before.