Efficiency and profitability are the top reasons for so many operators to take advantage of Emerson's Zedi Autonomous Rod Pump Management. Using autonomous operations to solve pump issues, boost oil and gas production and reduce operational and work-over costs give you tens of thousands of reasons ($$$$) to join the rush. It's a key part of any well planned digital transformation strategy.
But just as important on the investor side can be its safety benefits—and those gains take a little more digging to find, but once you see them and the positive impact it makes on ESG factors you'll wish you had them years ago.
Thanks to technology adoption, the days of sending pumpers to every well every day or so are finally fading out—but historically, all that windshield time generated millions of miles during the day and night of substantial, and often times unnecessary risk. Driving to remote locations to check a perfectly working well exposed each pumper to hazards from their own weariness, the weariness of other oilfield workers, and from flat tires or other damage on washboard riddled oilfield roads that are usually engulfed in clouds of mud, clay and dust.
Plus, if the pumper did find a problem, there was no way to know how long it had been going on, or any guarantee they would have brought all the correct tools and replacement equipment with them, so it was inefficient anyway.
Remote site monitoring alone solves this by allowing managers and supervisors to know immediately when there's a problem and only send someone out when there's a known issue.
But Zedi Autonomous Rod Pump Management reduces site trips even more—it can analyze and remedy a growing list of rod pump issues remotely—with no site trip needed at all. And on the occasion a site trip is still needed, you'll be sending the right techs with the right tools and equipment the first time. There's little chance of a surprise at the site.
Every site trip saved reduces road time by several hours, in most cases—reducing the chances of accidents and injuries.
Reduced Tailpipe Emissions and Sustainability
See above—thousands of miles of driving, mostly to sites that only needed a tank level recorded or a minor adjustment. This used thousands of gallons of diesel and gasoline, not to mention engine oil changes, vehicle repairs and lost time that could have been focused on more important, impactful tasks.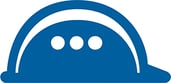 Remote sensors, IIoT technology and Cloud software collect and report on all site measurements and systems. They can dispatch tankers, send repair crews with specific information on the likely issue, and, in many cases, can remotely make adjustments or advise supervisors on remote adjustments. This eliminates fuel spent on many trips completely, and limits those that do happen to useful endeavors.
People in the industry talk a lot about the digital road map to greater efficiency increased production and better safety—all of which are vital. But we may forget that these and other benefits also improve a company's ESG score in front of investors, whether it's stockholders, private equity or others with eyes toward a good ROI (even potential new employees).