Maybe you've declared your intention to automate your production.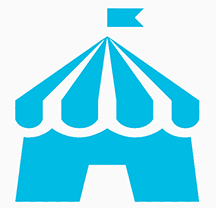 That's great. It's a growing trend and it will really boost efficiency. But the jury is still out on whether to do it in-house or to let us do it for you.
I have a question that may clarify that decision for you:
What are you good at?
You're good at evaluating leases, considering how to economically produce a field and to get that oil and gas to market. If you were to jump into field automation in-house, what would that look like in terms of hiring, training and implementing?
Would it involve any of the expertise you have now? Not very much, except in deciding what data you need.
The Zedi team is really, really good at automation. To the point that we're offering it as a turnkey, one-phone-call, complete package service. That's Zedi Automation as a Service (ZAaaS).
That means you tell us what you want to automate and how you want your data reported.
That's it.
We do the rest, including choosing and installing sensors, communication systems, configuring your data and providing reports/alarms/data you're looking for. And we do this really fast. Depending on your well count and other factors, we can get you reading and acting on reports in a week or a little more.
That's much faster than the weeks or months most companies are stuck with.
And this is all in one package. Sometimes I hear from producers who are using one company for tank monitoring, one for meters and another for pump off controllers or VSDs—and yet another company for the reporting and hosting of the data.
If you had wanted to juggle all those different vendors you would have joined the circus.
You may have made those calls, trying to find where the problem is or which one can do an upgrade on what.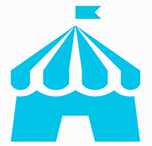 With ZAaaS, any questions or system updates go through one call—our friendly, knowledgeable, can-do-attitude Customer Care team. You'll hear, "Yes, we can do that," instead of "That's not my department." Unless you want to learn to juggle—that would indeed be a different department.
This even applies if we're taking over an existing SCADA system you already have. We're trained in just about any manufacturer's sensors or communications system, so we can incorporate it into Zedi Access and get you the reports you need just as fast as if we installed it ourselves—maybe faster, since it's already in place.
Even the pricing is simple. We have a set pricing structure, and there are no up-front capital investments to worry about or to get financing for.
All this while you're staying focused on what you're good at—producing oil and gas.
We're really, really good at automation and we'd love to show you how that can help you keep doing what you're good at. You can explore; do. We'll do the rest.