Easily eliminate the tedious administrative challenges your business faces in meeting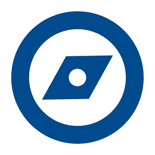 regulatory compliance requirements.
Emerson's Zedi Roughneck is a web-based Asset Management, Preventative Maintenance (PM), Health, Safety, and Environmental application. Our application acts as a secure single source repository for various documents such as inspection and calibration reports, safety procedures, drawings, invoices, standard operating procedures, and more.
It is a module-based application that allows you to pick the modules that best fit your organization's needs. These unique modules can be used individually or in combination to improve efficiencies across your operation.
Modules available are:
Improve efficiencies across your operations
The Asset Management modules help increase redeployment and utilization of equipment through improved visibility of your asset inventory information. This category lets your company track the following:
Locations:
Enter an infinite amount of locations into the application

Track surface, downhole locations using naming conventions (DLS, NTS, Generic format) or use the text field option for "other."
Equipment:
Add, edit, track and report on all your equipment

Attach documents, pictures, a checklist to each piece of equipment

Link location and PM schedule to equipment
Material Transfer:
Relocate equipment to another location, with historical data included

Quickly transfer equipment ownership, with historical data included
Pipelines:
Track your companies pipeline licenses, pipe length and products moving through pipelines

Link WO and PM modules to pipelines
Preventative Maintenance and Work Orders (WO) module reduces downtime due to equipment failures and increased safety through better adherence to PM programs.
Create maintenance schedules for equipment, locations, pipelines, health, safety, or environmental purposes

Create work orders that renew automatically

Receive notifications on all impending, due or delinquent Work Orders

Track expenses connected to each WO or a specific location

Use module for different situations such as breakdown, fixes, and unscheduled work orders

Attach documents, pictures, and checklist
Work Order Calendar:
Create calendars designated to different users, so it displays all their impending and active Work Orders

Make as many calendar views as needed

Quickly and conveniently access your work orders directly from the Zedi Roughneck work order calendar
Visibility of Safety Procedures
Health, Safety &Environmental Module increases safety by providing visibility to safety-related practices and learning from past incidents.
Track and report health & safety incidents or near misses

Track all environmental incidents or near misses

Track training and training certifications expiration dates tracking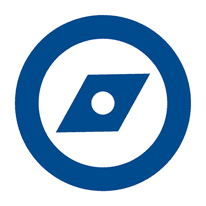 Management of Change (MOC) Module helps companies track changes requests to meet regulatory requirements. The module improves change request visibility and records approvals providing an efficient process to control risk management through employee accountability.
Exercise due diligence in reviewing and requesting a change

Create a workflow approval process to ensure key individuals remain informed

Track information for each MOC request under each specific MOC entry

Link WO and PM modules to a change request
Our application also has customized dashboards, graphical, or text-based to provide your company a consolidated view of your data within any Emerson Zedi Roughneck Module.
Learn more about each module by requesting a free demo from our Emerson Zedi trained specialist.